The Grid Team
Kohle Kreitzberg » President and Co-Founder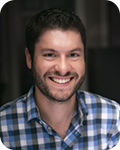 As Grid's President and Co-founder, I work with both seasoned and first-time investors looking to dive into Portland's thriving real estate market. Few, if any, investment avenues offer the stability, appreciation, and opportunity for financial leverage that real estate does. However, real estate investing requires enlisting the full-time services of a dedicated property management company to attend to the constant care and maintenance of your asset. I want to make sure investors know that with the right management company, property investing can be an extremely low-stress yet high-return financial pursuit!
I was born and raised here in Portland, secured a mechanical engineering degree at Stanford, and then promptly returned to help launch Grid. I'm an avid backpacker, hiker, and shooter. On my off time, I volunteer as a rope rescue technician and ground searcher for Clackamas County Sheriff's Department Search and Rescue. I love working with property owners and working together to provide unmatched management services so that our owner clients continue to invest in Portland's booming market…give me a call today!
Phone: 503-380-0183 | Email Me
---
Kiely K. » Leasing Manager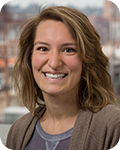 I'm Kiely Kreitzberg. I started with Grid in the Fall of 2017 as a leasing agent. I now manage the leasing team for both the commercial and residential sides of Grid. I truly enjoy helping small businesses find their next commercial space and helping residential tenants find a perfect place to call home!
Born and raised in Portland, I have experience in micro-finance, marketing, event planning, and communications. Outside of the office, I run a children's learning center located on a beautiful farm where you'll find me teaching about nature and the great outdoors!
Phone: 503-509-1190 | Email Me
---
Lindsay Seher » Portfolio Manager, Team 1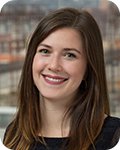 Hi! My name is Lindsay. I am originally from Chicago, but I relocated to Portland in the spring of 2011. When I am not visiting properties, or hard at work in the Grid office, you can find me spending time with family and friends, creating art, or out exploring everything our wonderful city and state has to offer!
My role within Grid Property Management is that of Portfolio Manager, charged with ensuring that our property owners' financial investments are well maintained and that our valued residents are happy in their homes. As a Portland renter myself, I appreciate the importance of an efficient property management company. Timely and competent customer service is what I strive to provide for all our Grid clients and residents!
Phone: 971-201-8766 | Email Me
---
Anabel Goldberg » Assistant Portfolio Manager, Team 1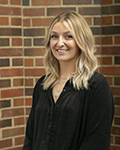 Hey folks! I am the Assistant Portfolio Manager for Team 1 here at Grid and have a hunger for knowledge and determination to turn information into action. It is my absolute pleasure to serve the Grid tenant community with high class customer service. Growing up in the Black Hills of South Dakota, I have always had a passion for being outdoors. Hiking or gardening, swimming, or biking, I love it all! I come from a large, silly family that love to adventure just as much as I do.
Phone: 971-280-2701 | Email Me
---
Jenny Houk » Portfolio Manager, Team 2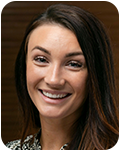 Hello! My name is Jenny and I am the Portfolio Manager for Team Two here at Grid. It is my role to assist my owner clients and tenants with any situations or opportunities that may arise. My goal is to demonstrate to our property owners that we are committed to their properties' financial success and to our residents that we value their happiness in their homes!
I was born and raised in small-town Sisters, Oregon where I grew up loving everything outdoors. Hiking, biking, camping and horseback riding were all staples of my childhood that I have taken with me throughout my life. I moved to Corvallis, Oregon in 2012 to obtain my Business Degree at Oregon State University which has served me well in my current role here with Grid. I am so blessed to have grown up in, and still call the Pacific Northwest home, and I hope to help others do the same!
Phone: 503-509-1331 | Email Me
---
Amanda Hickethier » Assistant Portfolio Manager, Team 2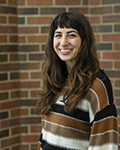 My name is Amanda and I'm the Assistant Portfolio Manager for Grid. I'm originally from Portland but grew up in a rural town in southwest Washington. When not working, you can find me enjoying the great outdoors, volunteering or spending time with my two pups and family. In my role as Assistant Portfolio Manager, I'll be utilizing my background in customer service to assist tenants and property owners with various needs. I also oversee daily operations in maintenance, accounting and general residential and commercial projects
Phone: 971-413-4161 | Email Me
---
Lauren Tangvald » Portfolio Manager, Team 3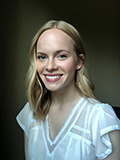 Hi! My name is Lauren and I'm the Portfolio Manager of Team 3 here at Grid. My main goal is to give every tenant and client the best experience possible.
I was born and raised in small town Aberdeen, WA and moved to the Portland area in the summer of 2014. In May of 2020, I graduated from Washington State University with my Bachelors in Business Administration with a focus in Human Resources.
Outside of work I enjoy exploring the beautiful Portland area, listening to true crime podcasts, and spending time with friends and family. I am so lucky I get to start my career here at Grid and call Portland my home!
Phone: 503-318-6998 | Email Me
---
Micah Fechner » Assistant Portfolio Manager, Team 3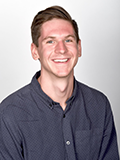 Bio Coming Soon
---
Abigail Lynn » Assistant Leasing Manager

Hi! My name is Abigail, and I am the Assistant Leasing Manager here at Grid. I assistant the leasing team in showing apartments and homes to the Portland rental market. My goal is to help the prospective tenants through the application screening process and ultimately into their dream home!
Originally from Richmond, Virginia, I studied Business and Risk Management at Virginia Commonwealth University. I moved to Portland in 2019 to pursue a career in property management.
Outside of working at Grid I love hiking and exploring the beautiful nature of Oregon, gardening, reading, and trying out new food spots around the city. I also volunteer with the Red Cross in my spare time.
Phone: 503-321-5140 ext 1 then ext 2 | Email Me
---
Morgan Bylund » Accounting Specialist

I'm Morgan and I am the Accounting Specialist here at Grid. In my role at Grid, I bring with me over 9 years of accounting managerial experience. I truly enjoy being your go to for any accounting questions and needs you may have!
I was raised in Minnesota, where I now remotely work for Grid Property Management. Outside of work I enjoy traveling, hiking, and lake time! Being from the land of 10,000 lakes a large portion of my time is spent being on the water. I also run a home décor and DIY blog/YouTube channel on the weekends with my husband where we inspire others to love their homes and fill it with what makes their soul happy!
---
Yolonda Pearman » Maintenance Coordinator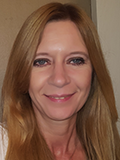 Bio Coming Soon